Let Me Serve You!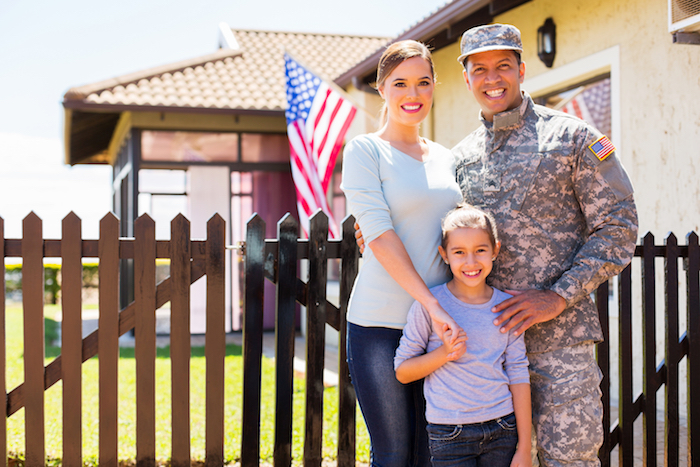 What is a Military Relocation Professional?
A Military Relocation Professional (MRP) is a certified specialist who assists military service members and their families in their relocation efforts. MRP's use their knowledge of military programs and benefits to help service members locate housing that meets their particular needs. Whether you are active duty military, a veteran, a reservist, or family member of one of these, you have exciting benefits at your disposal. However, while these resources exist, many veterans — of all ages — either aren't aware of, or are not taking advantage of them. Roseli Homem is a certified MRP who can help you understand the various options available to you so that you can take advantage of your benefits and move into the home of your dreams.
What are some of these benefits/programs?
The Federal government offers great programs such as the VA Loan program, Basic Housing Allowance and the Servicemembers Civil Relief Act to name a few. Review the content below for more information.
VA Loan Program
The VA loan program is a government backed loan program established in 1944, which has helped more than 21 million service members and their families obtain housing. The program offers many home purchasing benefits including no down payment, no mortgage insurance, low average interest rate, more lenient credit requirements and limits on closing costs for those who qualify. To become eligible for a VA home loan, veterans and active duty service members must have either 90 consecutive days of active duty during wartime, 181 consecutive days of activity during peacetime or 6 or more years in the National Guard or Reserves. To learn more about the VA program and its requirements, visit http://explore.va.gov/home-loans-and-housing
Basic Allowance for Housing
Basic Allowance for Housing (BAH) is a program through the U.S. Department of Defense that helps service members cover the cost of housing in the private sector. Members receive a housing allowance, which is based on rental housing costs in the market. Duty location, pay grade, and dependent status are also used to calculate the allowance. Many active duty military members who receive BAH are unaware that that it is possible to use it to qualify for a home loan. BAH can be counted as effective income, which can assist service members in becoming homeowners. Learn more about BAH at https://defensetravel.dod.mil/site/bah.cfm
Servicemembers Civil Relief Act
The Servicemembers Civil Relief Act offers certain financial protections to active duty service members and their families. Service members can benefit from protections against eviction, mortgage payments, certain tax obligations and more if their military duty has impacted their civil obligations. While this act may not necessarily help you purchase a home, it could help you to keep it in an emergency, and is therefore important for you to know about. You can learn more by visiting http://benefits.va.gov/homeloans/scra.asp
This is great information how do I get started?
To get started on the path to purchasing your own home, contact Roseli Homem today at 239.980.0606 or via email at RHomem@HomeSWFlorida.com. Roseli is a certified MRP and a trusted Realtor. Roseli has a high regard for the contribution of service members to our country and will treat you as a priority!